Introducing The Racquets Club at La Manga Club Resort
---
During the winter months, it's been a hive of activity with a comprehensive refurbishment programme designed to take the facilities at The Racquets Club to a whole new level. And now spring has officially arrived it's fantastic to see the culmination of efforts as the new Padel courts have opened, fitness equipment has been unpacked and installed, tennis courts have been lovingly restored, and guests are relaxing in the sun and enjoying courtside drinks in 'El Patio'
One of the most exciting developments is the addition of seven fully floodlit padel courts. Padel is easy to play, fun and extremely sociable. It is played mainly in a doubles format on an enclosed court which is roughly 25% smaller than a tennis court and can be played in groups of mixed ages and abilities, as it is not power dominant. It is currently the fastest growing racket sport in the world and its popularity is increasing year on year.
Padel Head Coach David Pey is a familiar face at La Manga Club, having spent 10 years as a tennis coach at the resort. David and his team will help you to get started with the game and introduce you to the rules and basic techniques of padel. Or if you're a more experienced player they will take your game to the next level with tactical advice and tips to refine and develop your game.
The Racquets Club offer a range of padel academies which group players of similar levels together to work on various aspects of the game in a fun and social environment. Whether you're in resort for a week with the family or taking a short weekend break with friends, there is a padel academy which will work for you and it's the perfect way to enjoy the game.
For more information on padel academies follow the link below:
https://www.lamangaclubresort.co.uk/tennis-holidays/padel-1


It's also been incredible to see the development of the state-of-the-art Fitness Hub, bringing a new dimension to your La Manga Club holiday. This brand-new facility has all the fitness equipment you will need to achieve your goals. Set over two fully air-conditioned floors the fitness hub features luxury locker rooms, a physio suite and a ventilation system which replenishes the air every 15 minutes. Daily, weekly, monthly and annual memberships are available giving you the flexibility to workout at your own pace.
Of course, the sport at the heart of The Racquets Club is tennis, and the courts are ready and waiting to be played on! All the courts have benefited from some extra care and attention during the refurbishment, with 4 newly resurfaced artificial grass courts looking fabulous, and the clay courts lovingly restored to a level any pro would appreciate.
A full range of coaching options are available, from private lessons to weekend programmes or a full week. Whether you're a seasoned player or a complete beginner, The Racquets Club academies are suited to all ages and levels, helping you to develop your game and form new friendships in the sunshine. For more information follow the link below:
https://www.lamangaclubresort.co.uk/sports-activities/tennis-holidays
If you're looking for an active holiday for the whole family this ticks all the boxes. If you'd like some further information about The Racquets Club or La Manga Club Resort, contact our Resort Experts on 01625 865 070.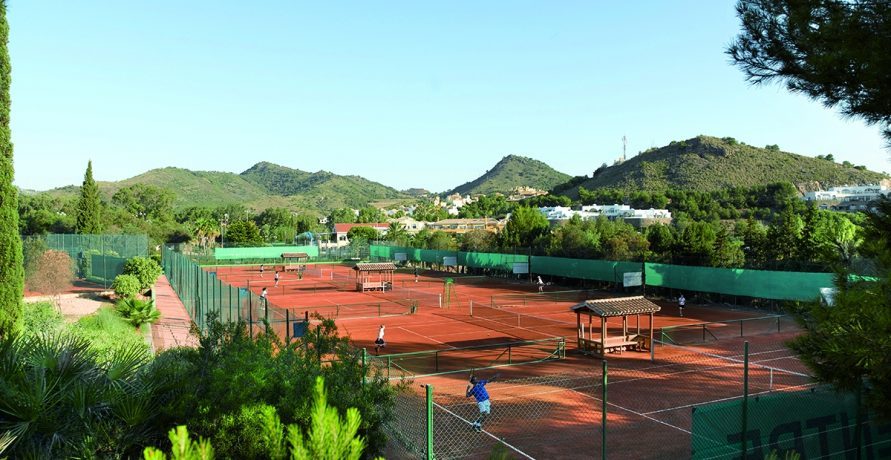 End